Jaguar Paw Zip Line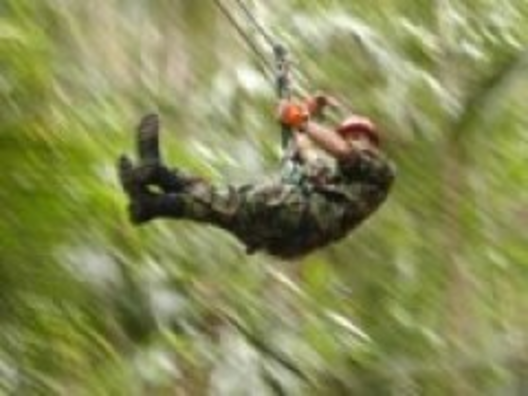 The Jaguar Paw Zip line that we offer is designed to last approximately 3.5 hour. It includes a 50 minuted drive to the site where the zip line canopy tour is done. As we drive to the canopy tour site we will be narrating the history of Belize and pointing out important site as we drive.
Upon our arrival at the site where the zip line canopy tour is done we will have a short restroom break. After the break you will be assisted with your gears for the zip line canopy tour. You will zipping through the canopy of Belize's rain forest for approximately an hour.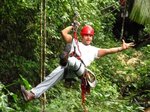 Price: $70.00 per/ person
Belize Zip Line Canopy Tours Schedule
Departures from Belize City are as follow:
7:30am
Duration: 3 hours
Youngest person allowed: 3 years old
The price of our zip line canopy tour may vary depending on the number of persons booking. This is because we offer strictly personalize services
Afternoon departure:
12:00pm
Duration: 3 hours
Special arrangements are made of visitors staying in Ambergris Caye and cruise ship passengers.
Please email us: belizetoursandexcursions@gmail.com
SPECIAL OFFER FOR LARGE GROUPS, BUT YOU WILL NEED TO CALL US AT THE NUMBER MENTIONED.
SPECIAL PROMOTION TO TAKE EFFECT MONDAY JANUARY 13TH, 2014
Group of 6 and more: $55.00 per/ person
For last minute bookings please call the number below.

Call: 011-501-600-2631 - DIAL AS SHOWN